Dave Castro has been fired from CrossFit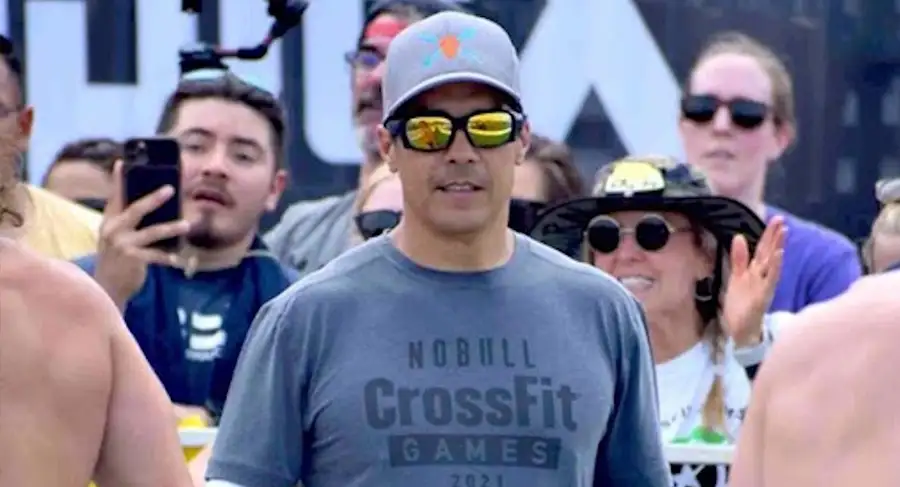 After two years of what felt like constant turmoil, most of us entered 2022 hoping to gain back a sense of consistency and some form of normalcy into our lives.
Well for the CrossFit community, all that hope was blown away swiftly after January 5th when we woke up to the news that CrossFit Games founder and Sport's director Dave Castro had been fired.
The news obviously aroused a mix of reactions that could possibly cover the whole spectrum of emotions known to man. Castro was obviously a mainstay name for the community, and his termination is as heavy and significant (if not more) as any of the other changes CFHQ has gone through between 2020 and 2021.
To fully understand the significance of this news, we've broken down the article in 4 sections:
Who is Dave Castro?
If you are new to the community and need some background, Dave Castro founded the CrossFit Games more than a decade ago when he held the first few editions right on his ranch in Aromas, CA.
Since then Dave has been the main director for the sport's departments of CrossFit, meaning that he was in charge of the whole organizational process of the Games starting with the Open.
And it was the Open for sure that cemented him as a central figure for the sport. Castro didn't only program all the Open-to-Games workouts, but he was it's proud announcer.
For years, the community gathered around to speculate on his latest Instagram post in the hopes of finding a hint about the next Open workout.
That same community who loved to hate him when he announced with a smug grin that he had once again programmed thrusters or burpees in one of the Open workouts.
Dave was also a very controversial figure within the sport with his love for guns and hunting and unorthodox ways.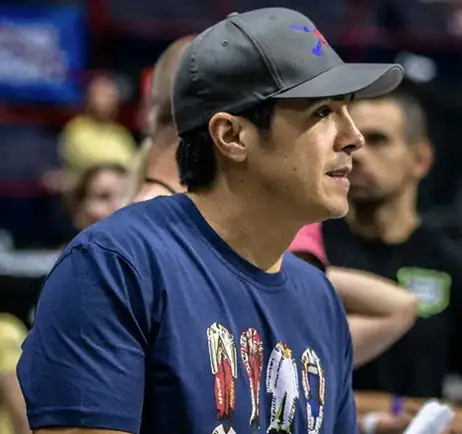 However, at the end of the day, no matter how much we may have cursed him during a workout, he's deserving of respect for his integrity, the work he's done in moving this sport forward and his ability to unite the community at each Open announcement in their mutual hate for him.
The firing and related speculations
On January 5th CrossFit news outlet Morning Chalk Up broke the news that Castro had been terminated as per email that was sent to all CFHQ employees.
Soon later, Castro also replied to the news through his Twitter and Instagram platform, claiming that he had spoken just once with CrossFit's new CEO Eric Roza in the past 3 months and clarifying that the split was not "mutual".
In his statement to CrossFit employees, Roza claimed the decision was made to better support the sport's go-forward plans.
Of course the news didn't go down lightly and in the matter of a few hours the internet was exploding with memes, interviews and any other form of opinion sharing possible.
So much of the conversation quickly shifted to determining if there were any other reasons for Dave's firing.
As we previously mentioned, his figure was plenty controversial:
Between his hunting trips and a more recent post where he was depicted having lunch with Glassman himself, one could find many reasons why Crossfit's new directors wanted him dethroned.
On our behalf and thinking about our athlete community, we can't help but feel bitter about this whole process.
With the Open less than 2 months away, instead of focusing celebrating fitness and our favorite athletes, the centerpiece of conversations in CrossFit boxes around the world will now be shifted to the whys and hows of Dave's termination.
General thoughts
Beyond the shift in attention caused by the news there are a few other thoughts we believe should be addressed.
Since 2019 the sport has lacked a consistent qualification process to the Games.
We had just witnessed the sport grow leaps and bounds attracting new fans and sponsors, which all translate into more opportunities for athletes and affiliate owners, thanks to a few years of consistency within the in-season process.
Then in 2019 we had the first major shift with a change within the Games qualification process that removed Regionals while introducing National champions and field cuts at the Games.
Since then (and thanks to a global pandemic) every year the qualification process for the Games has been different from the previous.
Adding to that the many controversies related to Glassman and a change in CEO, it is unsurprising that the community has been left in shambles.
The need for a sense of consistency and continuity has never been greater than now.
Which makes the decision of firing Castro less than 2 months from the Open so questionable. Although many may agree that it was time for a change, it also feels like just yesterday that Roza came in as new CEO of Crossfit.
Maybe allowing for the dust to settle before implementing such a drastic change would have been a wiser decision? And if not, what triggered this sudden need to remove Castro?
What is in some ways even worse is this firing goes against one of the core promises CFHQ's new CEO and his team made to the community not too long ago.
In multiple meetings with some of the community's most proponent figures (from elite level coaches to country coordinators) Roza promised more transparency throughout their operations. And well, simply put the events of January 5th are all the opposite of transparent.
Not only are they not living up to their promise but with how they handled this whole ordeal the new heads of CrossFit have created a scenario that too closely resembles the mass firing of the CrossFit Media department that went down between 2018 and 2019.
We would have hoped that we'd all have learned better since then.
How will this affect the 2022 Season
Although not much information has actually been released on the matter and how this will affect the sport going forward, we do know that Justin Bergh, who was by many considered Dave's right arm and who has worked with him since the early days of the Games, will be taking over Castro's role.
There already is speculation regarding if Justin will decide to keep his new position or forfeit it himself. We think it's reasonable to believe that, when considering how close we are to the start of the season, Justin will maintain his position at least until the end of the 2022 Games.
From class-goers to elite athletes, training will still look the same.
We hope that Roza will come up with an alternative to bring that same hype and excitement Castro was able to create at each Open workout announcement.
We do hope speculation over the matter will be a closed case soon, in order for all of us to bring our attention back to all the "better" parts of this sport, and it's athlete community.