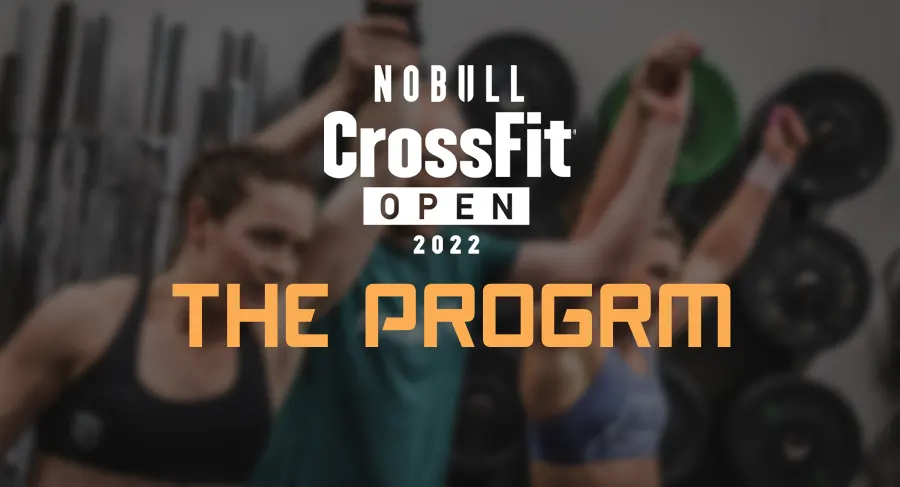 Another year has come and gone and while the rest of the world may just be getting to recovering from their New Year's Eve hangover the CrossFit community is up to something else.
As we jump into January, Crossfitters all over the globe start counting down the days to a new edition of the Open. With less than 2 months to go here's everything you need to know about the 2022 CrossFit Open.
Timeline for the 2022 Open
Registrations are open!
You can register through the official CF Open page with this link: https://open.crossfit.com/. Anyone 14 years or older can register.
The first workout is released on February 24th (a Thursday as in typical Open format).
Following the format change in 2021 this year the Open will again be 3 weeks long with one workout being released each week.
22.1 : 24 – 28 of February
22.2 : 3 – 7 of March
22.3 : 10 – 14 of March
2022 Open Workouts
Equipment list
So far no required equipment has been announced yet and it is unclear if CFHQ will follow last year's path of reducing the necessary equipment to make this year's edition more "pandemic friendly".
This paragraph will be updated with the latest information as soon as it released.
Additional related news
On January 6th the functional fitness new outlet Morning Chalk Up released a notice that an email had been circulating through CFHQ notifying personnel of the firing of Dave Castro. Dave was the founder of the CrossFit Games and has been programming each workout within the qualifying process up to the actual event. What this news means for the community in terms of the 2022 Open is still unknown as we do not know if Dave had already programmed and released to HQ the Open workouts. Ultimately we believe when it comes to this year's Open season not much will change in terms of workout format or style of programming.